SYDNEY ROCK OYSTERS
East 33's collection of Sydney Rock Oysters are amongst the very best oysters in the world. Easily identified by their beautiful royal purple shell, the Sydney Rock Oyster is Australia's finest native oyster. Having grown naturally on the sun-kissed coastline of New South Wales for thousands of years, our oysters aren't made, they're born. Born better and with a bolder taste, the East 33 Sydney Rock Oyster proves that the best things come in small packages.
OUR SERIES
At East 33, we source our Sydney Rock Oysters from the entire length of the NSW coastline to bring you the best of the season's harvest. Like 'terroir' in wine, oysters take on a specific 'merroir', flavour properties unique to each oyster capturing the essence and magic of the New South Wales coastline in a delicious, saline bite.  
The East 33 Series are designed to reflect the diversity of the species along the coastline and explore the intricacies and influences of the natural environment on Australia's favourite native oyster. Named after the longitude of each region where Sydney Rock Oysters are cultivated the East 33 Series highlight the connection of our produce to the East Coast of New South Wales.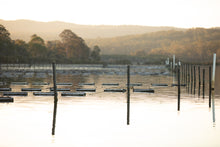 149° Series  
|
Introducing the 149° Series  
Positioned on the 149° longitude, the 149° Series showcases the finest Sydney Rock Oysters grown on the South Coast of New South Wales. With pristine waterways, the South Coast harbours a long relationship with Sydney Rock Oyster farming.
Encompassing farms from Sydney down to the Victorian border the 149° Series includes estuaries such as the renowned Merimbula, Pambula and Wagonga Inlet. The 149° Series is unique in that its estuaries typically have good seasonality year round.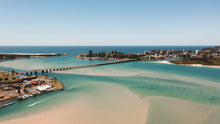 152° Series
|
Meet our 152° Series 
The 152° Series is the spiritual home of East 33. Located on the Mid-North Coast of New South Wales and positioned on the 152° longitude this series marks some of the most productive growing estuaries of Sydney Rock Oysters on the New South Wales coastline. 
Sydney Rock Oysters grown in this region are pulled from sun-kissed waterways and have been since circa 1884 making it one of our oldest Sydney Rock Oyster farming regions. 
Spanning from the North Coast, down to Sydney, the 152° Series encompasses Wallis Lake, Port Stephens and Manning River. Seasonality in this region generally peaks between September – May.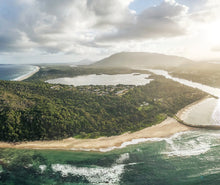 154° Series 
|
Presenting the 154° Series 
Located on the North Coast of New South Wales and positioned on the 154° longitude. 
This series is the expression of our most northern farms. Spanning from the Queensland Boarder down to the North Coast, the 154° series includes Nambucca, Macleay River and Camden Haven. Seasonality for these Northern farms generally span from October to March.